– Due to inclement weather we have moved the event to Sunday, September 17th, 11 AM-4 PM:
– Free Community Event at the Mallory Gray Amphitheatre at Benson Park!
– Pack a picnic lunch & your lawn chairs & get ready to have some fun!
– Music, Games, Raffles, Free Balloons by Michelle, Coloring Booth, Wild Animals Exhibition, Magic & More!
11:00 AM-12:30 PM – Concert with "Let's Play Music" – Featuring local youth talent
1:00-2:00 PM – "Wildlife Encounters" – Live Animal Education Program
2:15 PM-3:30 PM – Concert – Beatles Instrumental Cover Band – "While My Guitar Gently Weeps"
4:00 PM – Raffle Winner Announcement
Available for Purchase – Raffle Tickets, Park History Books, Hershey's Ice Cream, Snacks, Soft Drinks, T-shirts, Toys
SPONSORSHIPS ARE STILL AVAILABLE! PLEASE CONTACT – Info@friendsofbensonpark.org
VOLUNTEERS NEEDED! Please print & sign the Volunteer Application/Waiver found on the SignUpGenius link below and bring it with you on the day of the event. If you're under 18 years old, a parent or guardian signature is required.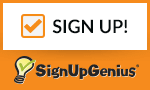 ---
Our Gold & Silver Sponsors